One of the many benefits of personal training from San Diego coaches like Andrea King of True Balance is getting a detailed, customized workout and diet plan that's fashioned to fit your needs, and nobody else's. You might notice however, that regardless of how varied your plan might be from another, cardio seems to be a staple. Since it's always essential, you should find ways of ensuring that you get the best out of it every time.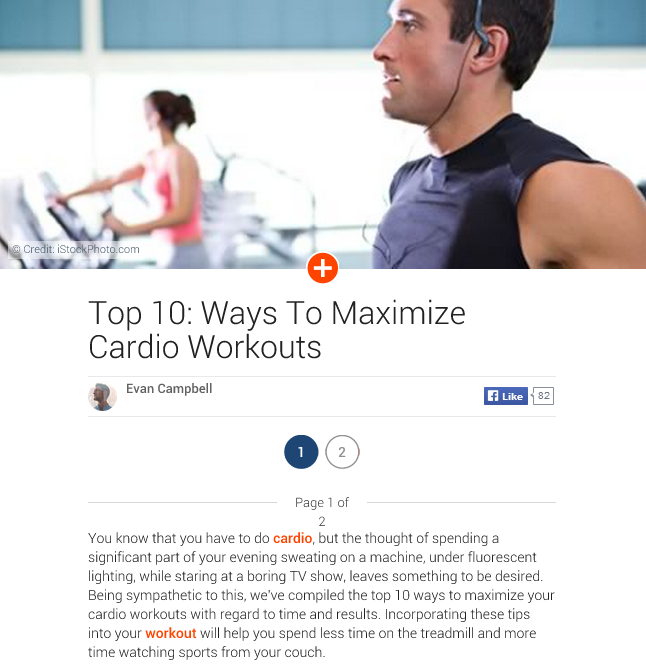 Find Enjoyment
Don't just run if you don't want to – there are many forms of cardio workouts, and the important thing is that you find something that you enjoy doing, so as to promote tireless effort. Work with your personal trainer to find the right cardio for you, making sure that you will enjoy doing what you choose repeatedly in the future.
Sneak It In
If you're in a building or lifting program, and you simply find cardio too cumbersome, here's a tip from AskMen.com on how you can sneak it into the rest of your routines:
"For instance, you could try skipping or sprinting for two minutes between each set of bench presses. It's rough, but it's a great workout and it'll be over before you know it. In fact, many athletes swear by this method."
Reach into the Fat Stores
This tip is for weight loss this time – you should do your cardio in the morning, right before breakfast, or after a rigorous training session. This is because by these instances, your body will have already expended most of its readily available energy, so it will be forced to reach into the extra storage for some more; in other words, it will get energy directly from your fat stores.
Before doing any of these tips though, make sure that you consult your trusted personal trainer in San Diego about what you intend to do. Knowing how to work with your trainer, be it for cardio, lifts, crunches or any other workout, is another sure-fire way of maximizing your routines.
(Source: Top 10: Ways To Maximize Cardio Workouts, AskMen)